Mission

The Helen Carswell Chair supports a long-term partnership between York University and the Regent Park School of Music (RPSM) in the Jane/Finch community. Our mission is to:
Conduct rigorous academic research exploring the benefits of community music programs and the links between music and learning
Significantly benefit children from high-risk neighbourhoods and fortify community music programs globally through publications and knowledge mobilization
Engage and help drive new knowledge and practice to community based groups serving children in the Jane and Finch community
---
RPSM – Jane & Finch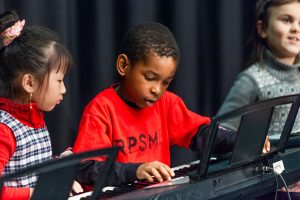 The Regent Park School of Music (RPSM) is a key partner in the Helen Carswell Chair. Specifically, our partnership collaborates with RPSM's program in the Jane and Finch neighbourhood.
RPSM- Jane & Finch provides access to subsidized private, group and ensemble music lessons to children and youth aged 4-18 in the Jane and Finch community. By removing the financial obstacle for music lessons, RPSM gives young Jane and Finch residents the opportunity to explore a wide variety of musical interests from classical piano, strings, voice, brass, wind and percussion to electronic music, songwriting and recording. Through RPSM's unique Creative Curriculum, students explore many genres of music and achieve meaningful social and musical goals throughout their studies. For more information on RPSM- Jane & Finch, visit https://www.rpmusic.org/.
---
Message from the Chair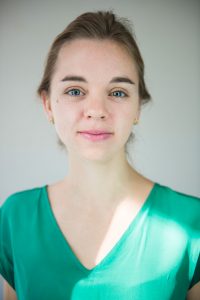 Amy Hillis, D.Mus.
Assistant Professor
Department of Music
School of Arts, Media, Performance & Design
The study, teaching, and implementation of academic research in the arts relies on its connection to external and "real-world" artistic practice. As scholars, researchers, teachers and performers, we seek opportunities to learn from our communities, share our own passions, and grow in a constant dialogue. The aim of the Helen Carswell Chair is to facilitate relationships between the York community and communities outside the university through the arts.
Established and supported by the Carswell Family Foundation in 2016, the Helen Carswell Chair supports research that explores community cultural development. With a focus on fostering a mutually beneficial relationship with the Jane and Finch community, the Helen Carswell Chair is proud to have a long-term partnership with RPSM – Jane and Finch, the most recent branch of the incredible Regent Park School of Music. Through our work with RPSM and other Community Arts organizations, we seek to disseminate new knowledge and research to community-based groups in the Jane and Finch community and in other high-risk neighbourhoods around the world.
As a new member to this team, I am honoured to be a part of this mission to support community-engaged research in the arts. I look forward to working with community leaders in the Jane and Finch neighbourhood and beyond as we explore how arts can empower and represent children of all ages, from all backgrounds.
July 1, 2020
Dr. Hillis' current research as a community music practitioner investigates the importance of a community's "identity". How can community musicians facilitate transformative music experiences by deepening a community's sense of identity, whether this identity is geographical, racial, cultural or gender-based? Dr. Hillis presents and promotes music by underrepresented composers, particularly in the classical music genre, in order to empower the voices of marginalized communities. You can learn more about her research here.
---
Research Associate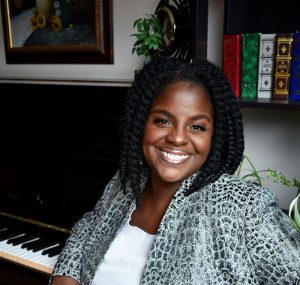 Karen Headlam Cyrus, Ph.D., LRSM, OCT
The Helen Carswell Research Associate (2017 – present)
Research interests: Community music practices; pan-African children's music; group piano pedagogy; equity, diversity and inclusion in music education.
Cyrus brings to this role her experience in community music as an ethnomusicologist, educator and musician. Her research on community music-making in diasporic contexts is published in Carnival: Theory and Practice (Africa World Press, 2013) and her exposition on the nature and definition of repertoires is published in The Sage Encyclopedia of Music and Culture (2019). She has written a series of music education textbooks that features children's music from the Caribbean: Music for Big Ants and Little Ants (1998) and Caribbean Integrated Music (2002, 2004). Her work in community music includes curriculum development for a Caribbean community music program in Toronto and she has given workshops in schools on music and social justice for the YRDSB as an intern of York University's Knowledge Mobilization Unit. In 2010 Karen received an award from the York Region Arts Council for her volunteer work in community music in York region where she continues to make music in a variety of contexts, such as directing church choirs (2005 – 2015), performing at seniors and nursing homes (2005 – 2020), and facilitating group piano workshops on gospel piano technique (2012 – 2021). Cyrus' work with the Helen Carswell chair includes research presentations and workshops on a variety of topics such as "Community music practices" (2017), "Equity through community music programming" (2019), "Black music repertoire and representation" (2019), "Community music school structures" (2020), and "Group piano pedagogy" (2019).
---
Executive Committee
Uzo Anucha, Associate Professor, School of Social Work, York University
Sarah Bay-Cheng, Dean of the School of Arts, Media, Performance and Design (AMPD), York University
Karen Burke, Associate Professor, School of AMPD, York University
Karen Cyrus, Helen Carswell Research Associate
Amy Hillis, Helen Carswell Chair and Assistant Professor, School of AMPD, York University
Richard Marsella, Executive Director of the Regent Park School of Music
Advisory Committee
Vanessa Chase, Regent Park School of Music, Program Manager, Jane and Finch
Jennifer Foster, Associate Professor, Faculty of Environmental and Urban Change, York University
Byron Gray, Manager, TD Community Engagement Centre, York University
Carl James, Jean Augustine Chair in Education, Community & Diaspora and the Affirmative Action, Equity & Inclusivity (AAEI) Officer, York University
Michael Johnny, Manager, Knowledge Mobilization Unit, York University
Lorna Schwartzentruber, Associate Director, Access Programs and Community Engagement, Vice-Provost Academic, York University
William Thomas, Associate Professor, School of AMPD, York University
Louise Wrazen, Chair of the Department of Music, School of AMPD, York University
---
Carswell Family Foundation

The Helen Carswell Chair in Community Engaged Research in the Arts is funded by the Carswell Family Foundation.